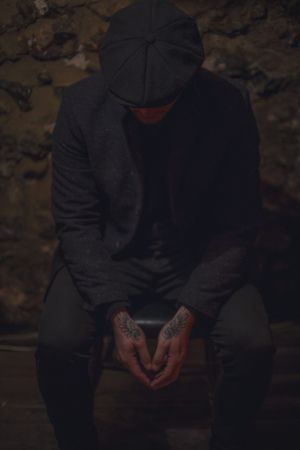 Luke is a self taught musician from the seaside town of Broadstairs, on the south east coast of Kent.
Starting his live gigging career in covers bands, he is no stranger to lively audiences. During his successful time in the band 'Meister', Luke has shared the stage alongside bands such as 'Reef', 'Twin Atlantic', 'Feeder', 'The Libertines', in addition to the camden rocks events with 'The London SS' .
With 'Meister' taking a long term break, Luke has embarked on the start of his solo journey, releasing three superb singles.
'Go to the Light' was the first, earing plaudits from Doug Welch at BBC folk. 
'Miracle' closely followed, to a great reception which then led into a third single  'Daylight'.
The music video for 'Daylight', won the 'best music video' award at the Ramsgate International Television & Film Festival.
This was awarded by Sylvie Biolio, who works closely at the festival with Brenda Blethyn and Jan Dunn.
With Luke's debut solo album now complete, get your eyes and ears ready for a fantastic launch later in 2023. 
"

Simply put, Luke J Dorman is one of the finest songwriters to come out of East Kent in years !" - Ramsgate Music Hall
'Daylight' - Luke J Dorman
Luke J Dorman - 'Daylight' - On Set Photographs
"

"Luke J Dormans - 'daylight' has overtones of Coldplays 'Rush of Blood to the Head" " - Leo Ulph
— BBC Radio Kent
"

His Voice projects like nobody I've ever heard before. Its AMAZING !!! The power behind his voice is INSANE !!! it's almost like he doesn't need a mic ... " - Lucy - Mother Brain Booking
"

IT'S A GREAT SONG COMBINED WITH AN EXCELLENT PRODUCTION. I WISH LUKE EVERY SUCCESS " - Doug Welch - BBC Radio Kent Folk
Played Live on Local Radio Stations
Festivals and gig posters